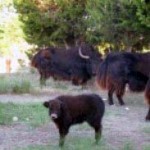 ALL customers can contact us at our new number: 817.456.5347. We appreciate your business.
We support our Troops and offer a 10% off Military Discount.
Want to try Yak meat without buying a lot?
Buda's ViUDA Bistro (108 Main St, Buda) now serves our yak meat. Swing by and give it a try. It's a low-risk venture to try something new.